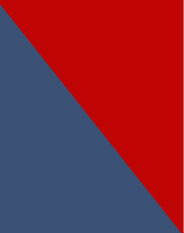 V3 Advisors offers the following services
to Owners of Privately held and
Family-owned businesses:

Leadership Training


Our experts will teach you how to develop and manage a motivated team that can efficiently and effectively accelerate the growth of your business.

Cost Reduction & Productivity Improvement
Profitability depends on sales, price, costs and productivity. An analysis of your business by seasoned experts will help you establish procedures and systems designed to significantly reduce costs while increasing productivity.

Business & Marketing Planning
"If you don't know where you're going then it doesn't matter which road you take." Our experts will help you develop an Action Plan for accelerated growth. Your Plan will provide direction and keep you on track.

"Niche" Marketing Programs
The best way to gain and retain your best clients/customers is to "touch" them frequently with valuable information and awesome service. We can help you implement proven, cost effective, pre and post sale marketing programs.

Marketing & Sales Automation
After we help you define your best target and "niche" markets our automation professionals can help you update or create and maintain a productive database of prospects and clients. We will also utilize your CRM programs to produce an integrated marketing, sales and service process.

Sales Training
To maximize the benefits derived from your Action Plan and marketing & sales automation we can provide award winning, Certified Sandler Sales System training for your sales manager and all sales personnel.

Succession Planning
If you don't plan for succession the transition will fail. Enhanced communication and thoughtful planning create win-win solutions for family and non-family members as well as the business.

Exit Strategies & Planning
"Getting Out" can be a complicated mess or a successful transition with financial rewards, we can help.
---
V3 Advisors, LLC
Triple the Value of Your Buiness

661 Bering Drive, Unit 511
Houston, Texas 77057
281.773.3650